COMPANY PROFILE
The Company MKOLIVECO was founded with the effort and experience of three generations dedicated to Andalusian olive oil production and commercialisation.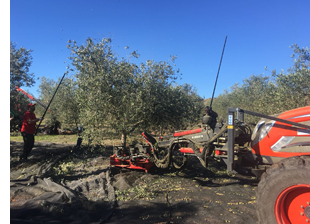 The main facilities are located closed to the subbética Natural Park, and Poniente de Granada in the triangle set between the south of Córdoba, west of Granada and south of Jaén.
Just on the cross point of millenary cultures and the geographical point of the rich soil of the Andalusian land.
The South of Spain is the heart of the biggest and most extensive olive oil production area in the Mediterranean.
THE PRODUCT
In this area the olive trees were planted, grown and harvest by expert hands during more than six decades by members of our cooperative.
This experience gives our olive oil products an excellent quality which is reflected on our Oro Español brand, this is our best quality olive oil, capable to conquer the most exquisite tastes.
QUALITY CONTROL
In MKOLIVECO we produce our olive oil from our own olive trees, thanks to the hard work of our cooperative members, as a result of this hard work we obtain a sustainable production, as well as a strict food safety and handling regulations are followed. All our products are easily traceable on our food product chain.
This is the way we control professionally the quality and its excellent organoleptic properties of our products. Always under the supervision of the IOC (International Olive Council).