MARKET
Our company MKOLIVECO include a much closed collaboration with its orujo olive oil refinery, set in Seville and its filling process facilities, set in Jaén, where bottles, individual dose sachets and tubs are carefully handle and packed ready to be stored and distribute.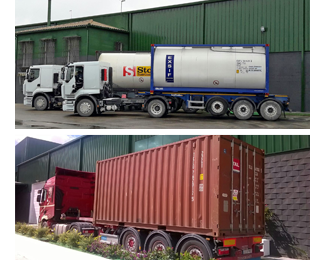 Our modern and up to date facilities allow MKOLIVECO to offer a complete range of different olive oils produced in Spain.
The hard work and great experience acquired in the last few years by MKOLIVECO allow us to be in the best position to harvest, select, produce and pack the best olive oils, as a result of this hard work our products have been recognized by its quality and are requested by the most demanding markets.
EXPORTING OUR PRODUCTS
From its origins MKOLIVECO has been dedicated to export and introduce its products to the main international olive oil markets. Our clients are in U.S.A, South America, Europe, Russia, CIS countries, Oriental Asia and Japan. MKOLIVECO is considered one of the most dynamic, experienced and competitive companies in the world.